Sue and Bill welcome you to TwoCarvers!
This year we are working on new Hand Carved coat racks and Hand Carved towel racks. These items will be of various sizes with hooks forged by a black smith. We hope to have 2 to 3 choices of hook styles.
Fishing is on Bill's mind this year which means more Hand Carved Lures! So, order soon to get best pick…
For those fitness nuts…we will be carving more hiking staffs and walking sticks featuring great wood from Upper Wisconsin.
As always, we welcome your questions and comments. We are happy to help you design a unique gift for any occasion.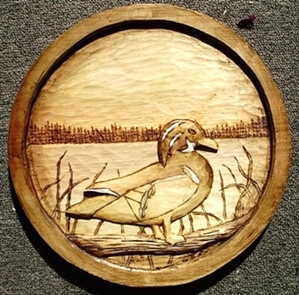 Wood Carved Wildlife
( View More : 57 )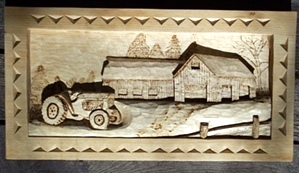 Wood Carvings Buildings
( View More : 38 )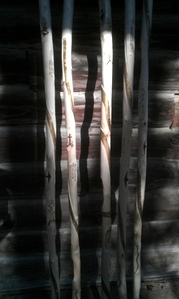 Hand Carved Walking Sticks
( View More : 8 )


Wood Carved Landscapes
( View More : 2 )

Wood Carved Folk Art
( View More : 17 )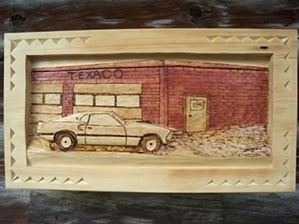 Wood Carved Vintage Vehicles
( View More : 28 )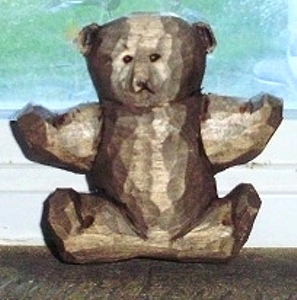 Wood Carvings Seasonal
( View More : 6 )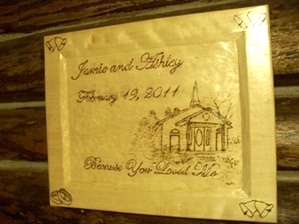 Wood Carved Clocks and More
( View More : 15 )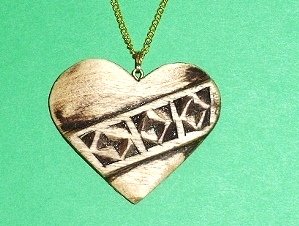 Wood Carved Jewelry
( View More : 4 )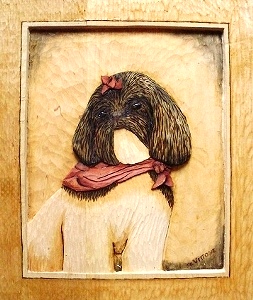 Wood Carvings Commissioned
( View More : 28 )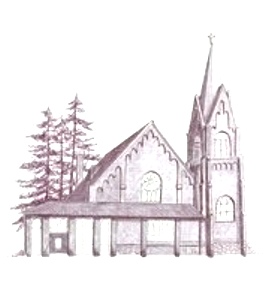 Wood Carvings Commercial
( View More : 8 )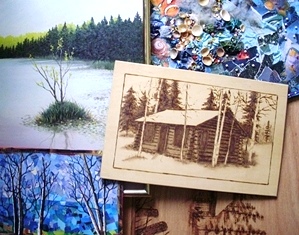 Wood Burning and Art Work
( View More : 20 )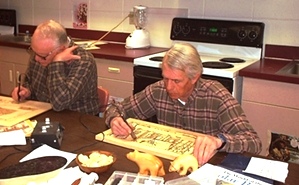 Wood Carving Classes and Workshops
( View Larger Image )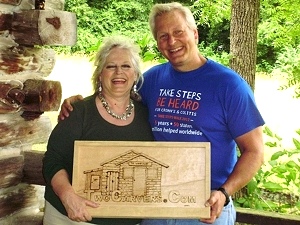 Meet The Wood Carvers
( View More : 3 )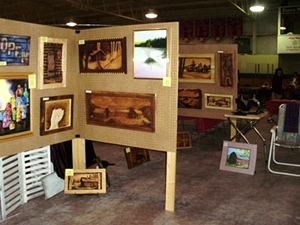 Come See Us at These Upcoming Events
( View More : 2 )